Windows macOS Linux
The greatest roleplaying game of all time. Enhanced.
Features
Single-player
Multi-player
Co-op
Cross-Platform Multiplayer
Captions available
Languages
| | Interface | Full Audio | Subtitles |
| --- | --- | --- | --- |
| English | | | |
| German | | | |
| Spanish | | | |
| Italian | | | |
| French | | | |
| Polish | | | |
| Czech | | | |
| Japanese | | | |
| Korean | | | |
| Portuguese-Brazil | | | |
| Simplified Chinese | | | |
| Turkish | | | |
| Russian | | | |
| Ukrainian | | | |
System Requirements
MINIMUM:
OS: Windows XP, Vista, 7, 8.1, 10
Processor: Dual Core Processor
Memory: 1 GB RAM
Graphics: OpenGL 2.0 compatible
Storage: 5 GB available space
MINIMUM:
OS: OS X 10.8
Processor: Dual Core Processor
Memory: 1 GB RAM
Graphics: OpenGL 2.0 compatible
Storage: 5 GB available space
MINIMUM:
OS: Ubuntu 12.04 or equivalent
Processor: Dual Core Processor
Memory: 1 GB RAM
Graphics: OpenGL 2.0 compatible
Storage: 5 GB available space
ESRB Rating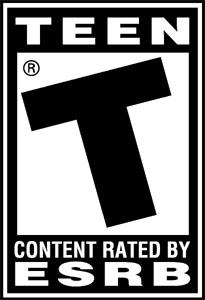 Animated Blood
Mild Language
Use of Alcohol and Tobacco
Extras
Changelog
Version 2.5
Play as the Shaman class
Steam Achievements
Tablet dialogue buttons on Android and iOS
Added a "Take All" button to containers
Updated the Voice of Durdel Anatha quest
Paladins and Rangers can now become Fallen
An Auto-Save is being created after character creation at the start of the game
New V/O: Italian
Hundreds of bug fixes!

Baldurs Gate: Enhanced Edition
Since its release in 1998, this classic saga of mystery, intrigue, and adventure has set the standard for Dungeons & Dragons computer roleplaying games. Customize your hero's traits and abilities, recruit a party of brave allies, and explore the far corners of the Sword Coast in your search for adventure, profit... and the truth.
The Story
The dawn is especially cruel this morning...
All of that is about to change. Forced to leave your home under mysterious circumstances, you find yourself drawn into a conflict that has the Sword Coast on the brink of war. An iron shortage of unknown origin threatens to plunge the city of Baldur's Gate into conflict with Amn. Meanwhile, there is something else at work, far more sinister than you can even begin to fathom...For as long as you can remember your view of the world has been limited to the heavily fortified walls of Candlekeep. Your foster father, Gorion, has done everything in his power to protect you, and keep you out of harm's way.
Key Features
Baldur's Gate: Enhanced Edition contains the original 60-hour epic, as well as the following expansions:
Tales of the Sword Coast: Explore the fabled Durlag's Tower and more locations from the original Baldur's Gate expansion.
The Black Pits: You have been captured and forced to fight in Baeloth's marvelous arena. A myriad of monsters await, as well as countless other adventurers who face the same fate. Maim, murder, and maul your way to freedom…if you can!
Brothers Lost: Lend your aid to Rasaad yn Bashir, the Sun Soul Monk, as he scours the Cloud Peaks in search of his lost brother.
Neera and the Red Wizards: Save the wild mage Neera from the cruel machinations of Thay's dreaded Red Wizards.
Path of the Bloodied: Join the blackguard Dorn Il-Khan in taking revenge against those who betrayed him in Luskan.
Gallery of Heroes: Reimagine your character with eleven never-before-seen character portraits from acclaimed Icewind Dale artist Jason Manley!
New professionally recorded voice sets to choose from to further customize your character
Discover countless improvements we've made to the original game, including high-resolution fonts, an improved interface, dynamic zooming, and more!
We're making improvements all the time; join the discussion on our official forums, or visit the Baldur's Gate: Enhanced Edition website to learn more!